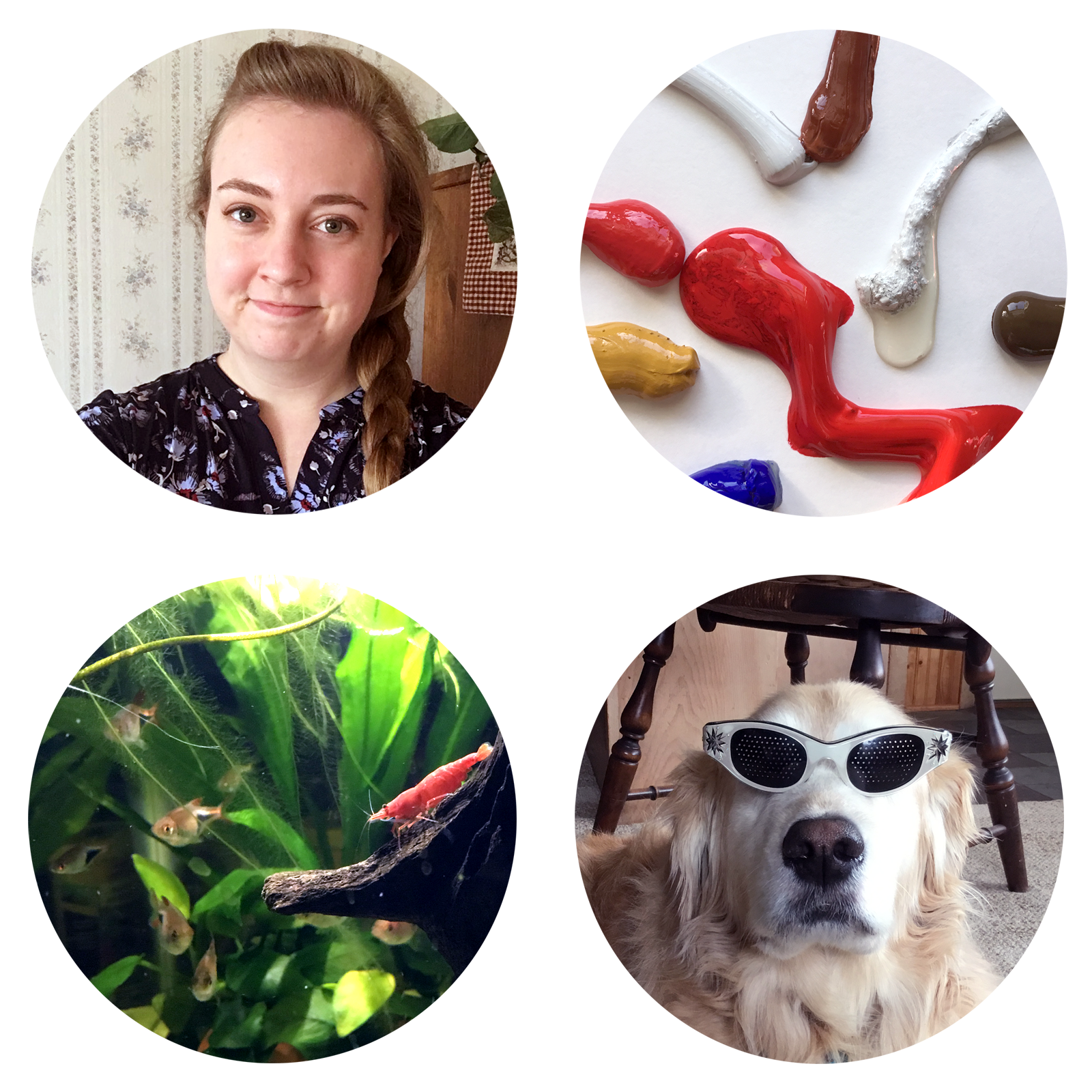 Me!
Hi there! My name is Jenny Hanf, I'm an artist and illustrator with a passion for visual storytelling. My work is digital but I still love playing with paints (even if I don't really make anything). My aquarium friends are one of my dearest treasures, and my dog is the goodest girl. 

I love animals, pens, video games, dinosaurs, fluffy blankets and snacks.
Education
Studied Children's Book Illustration at The University of Findlay, with Minors in Art and Art History.
Tools
Cintiq 22HD and an IPad pro with Apple pencil
Software
Photoshop and Procreate